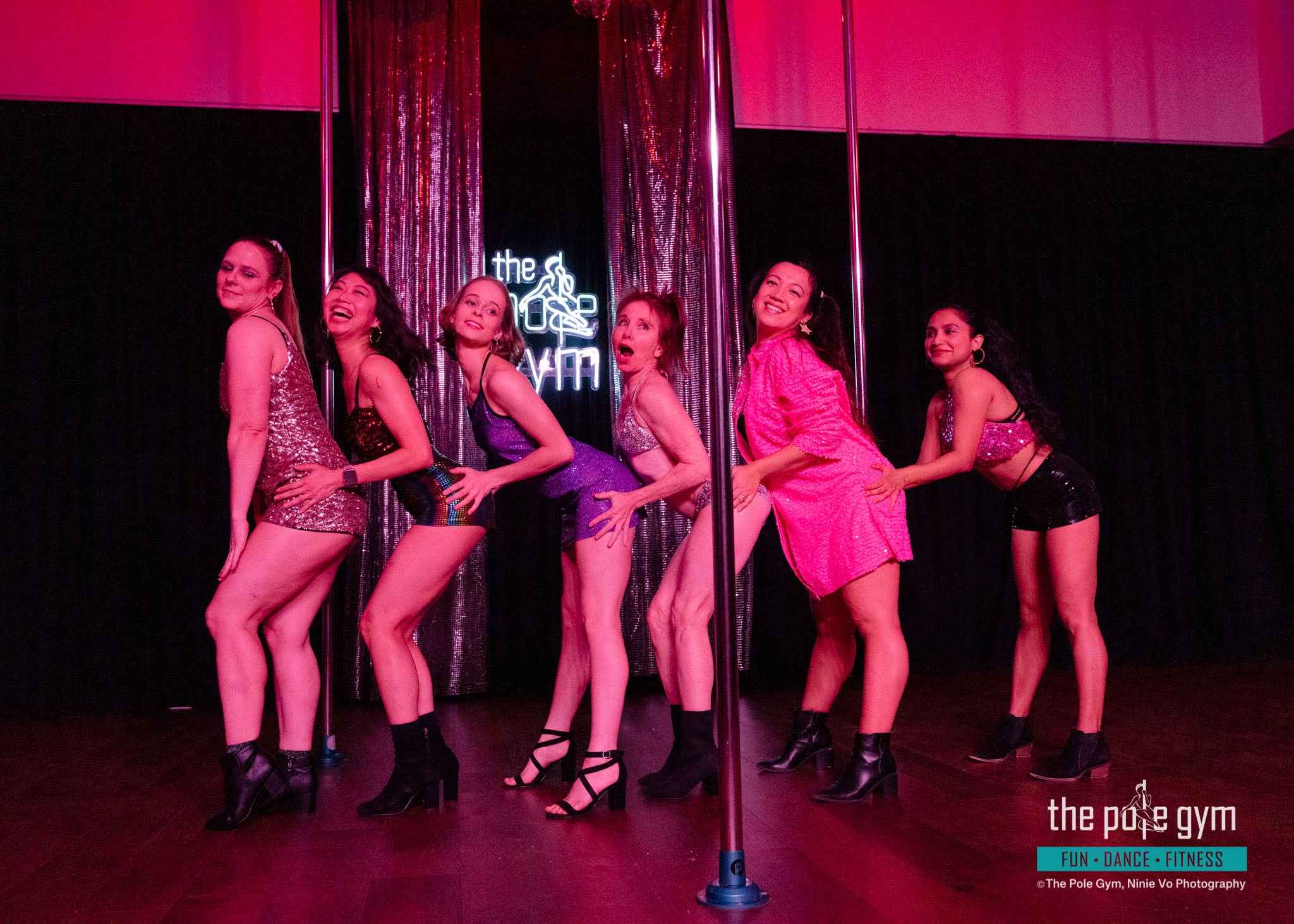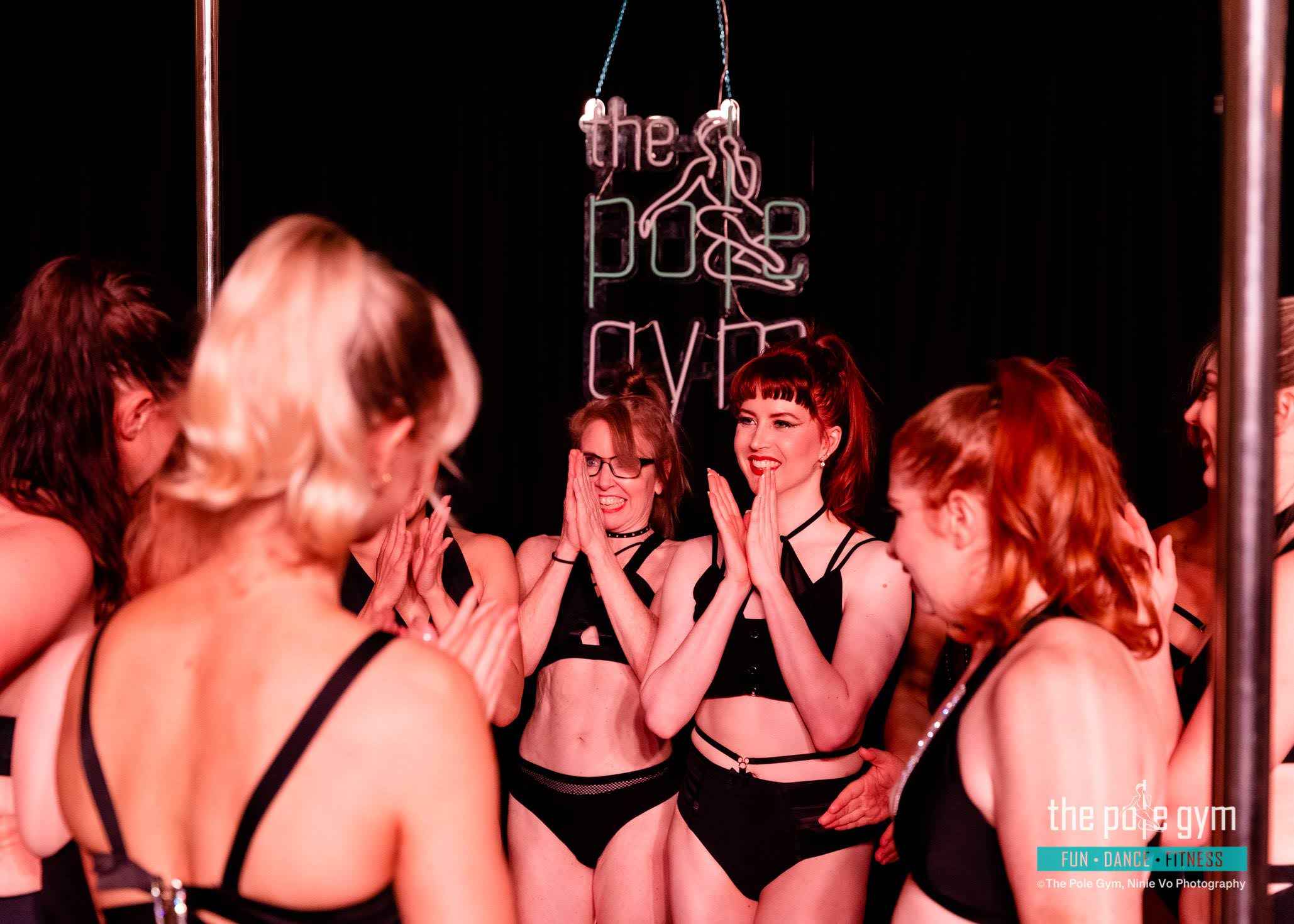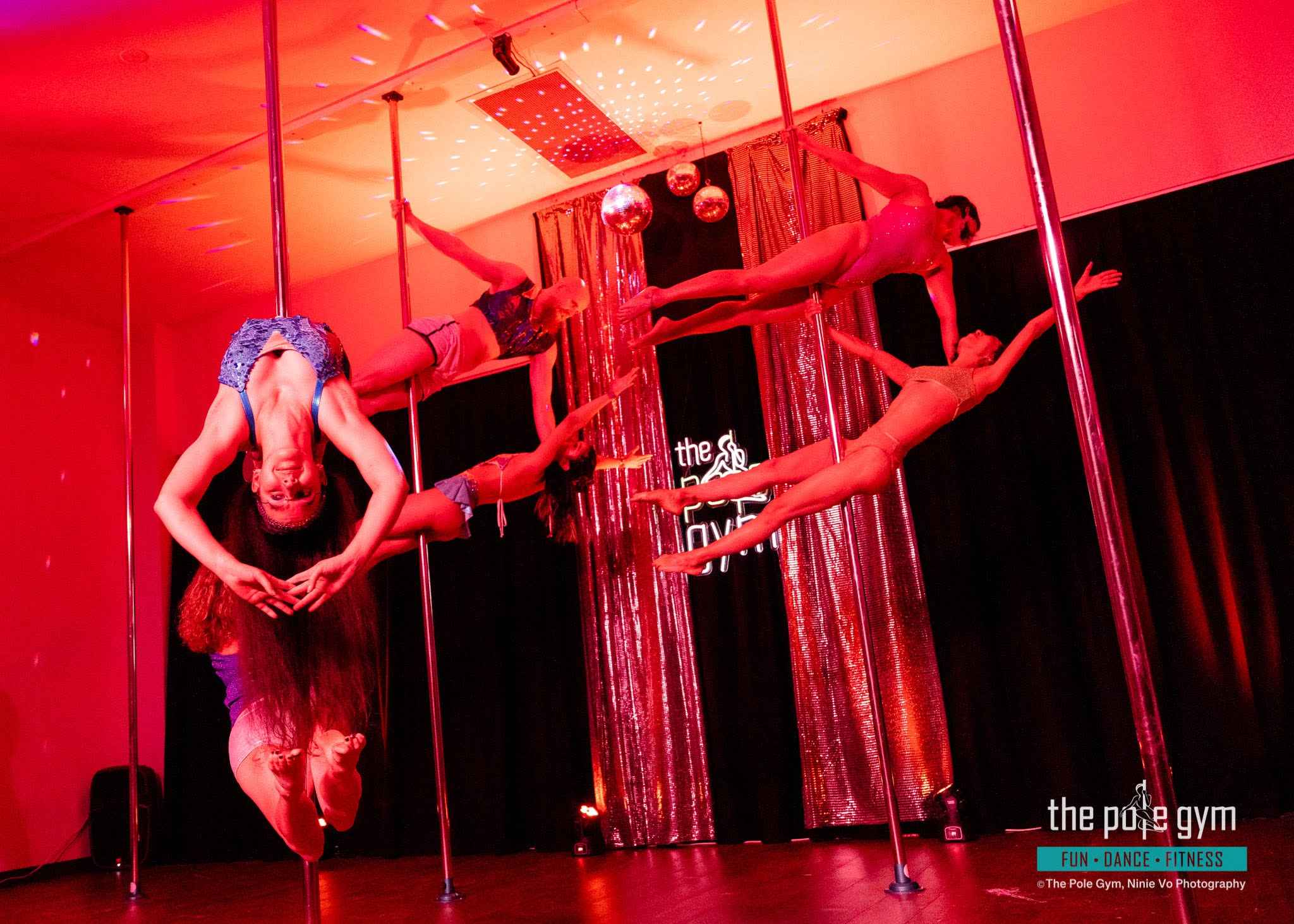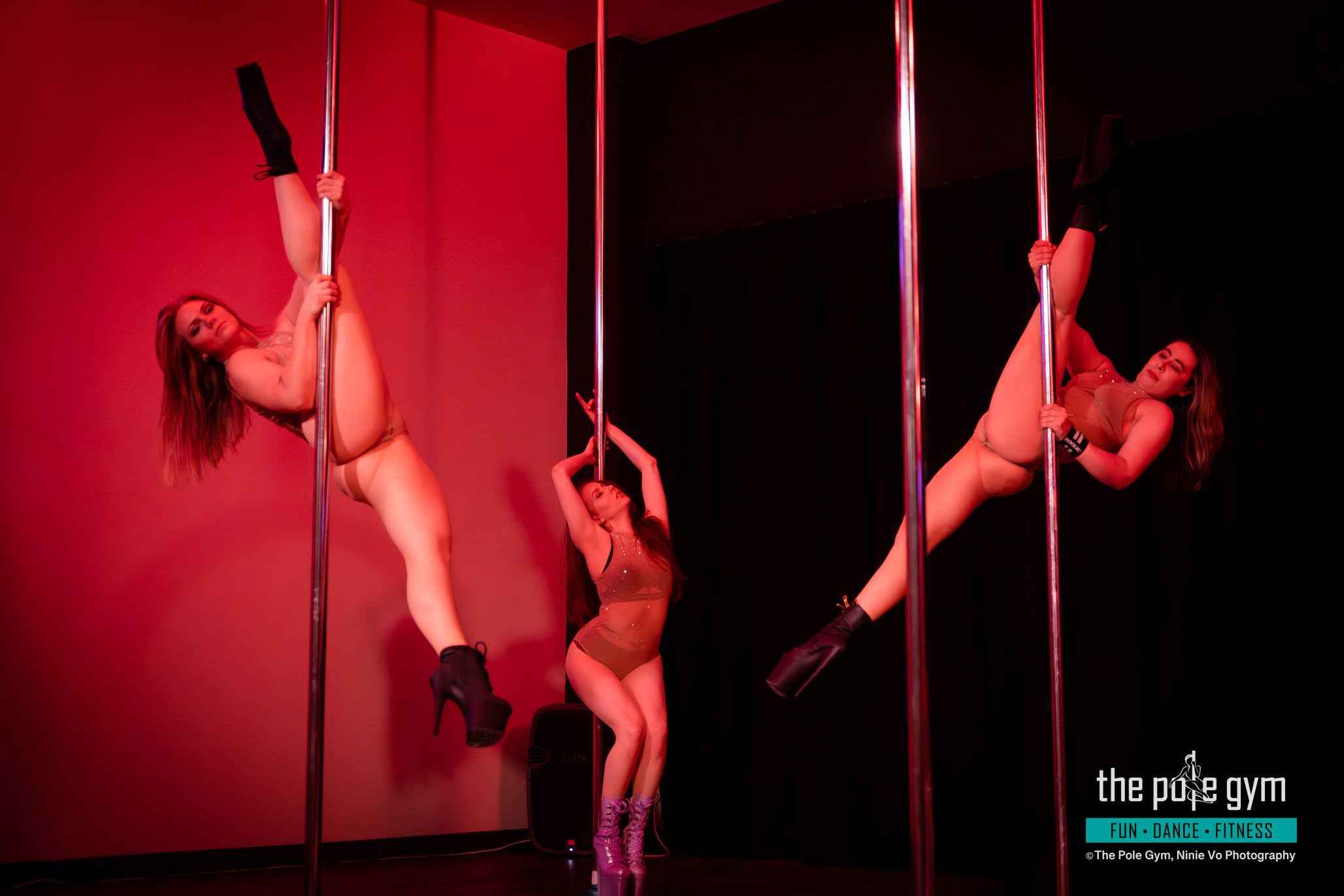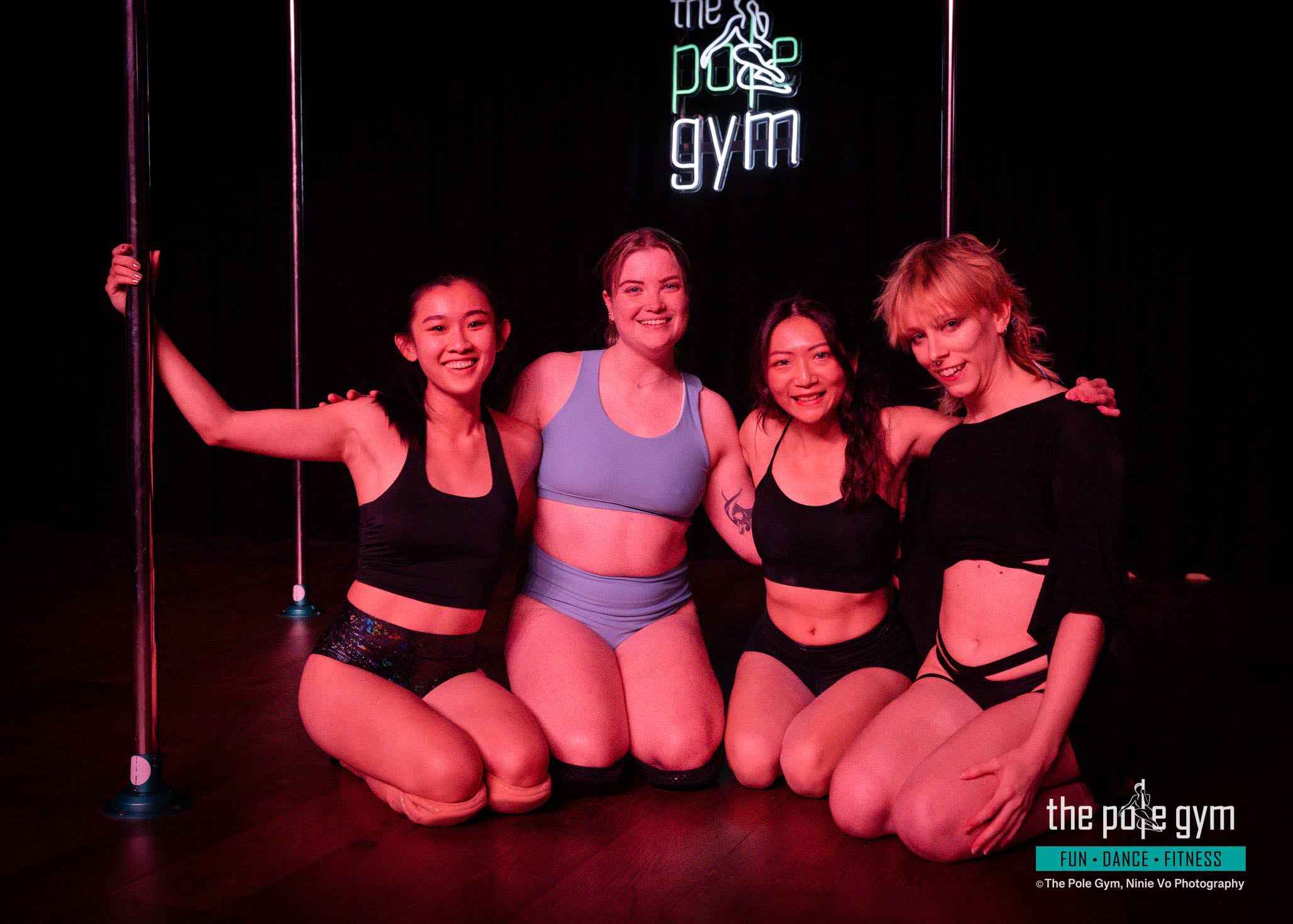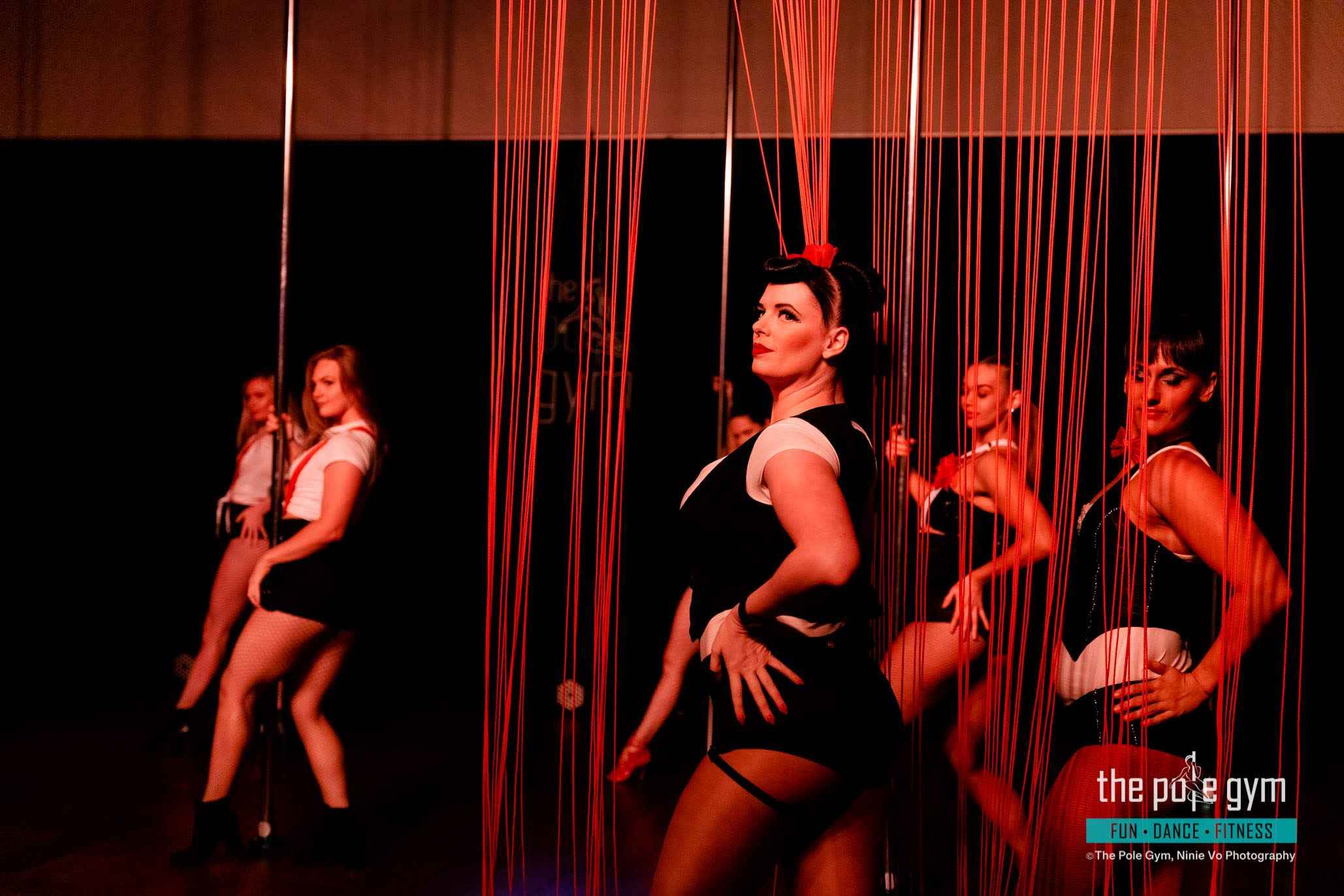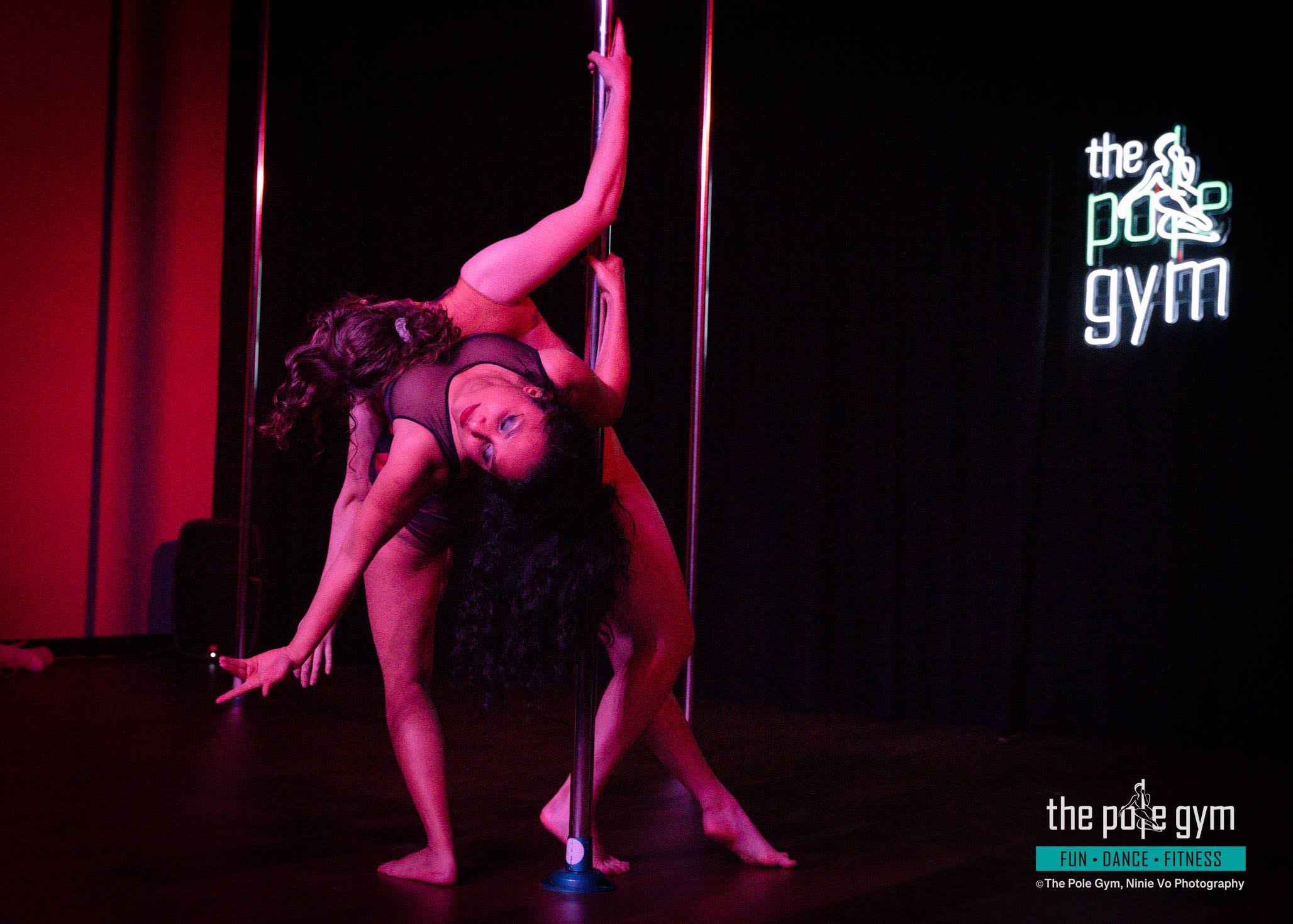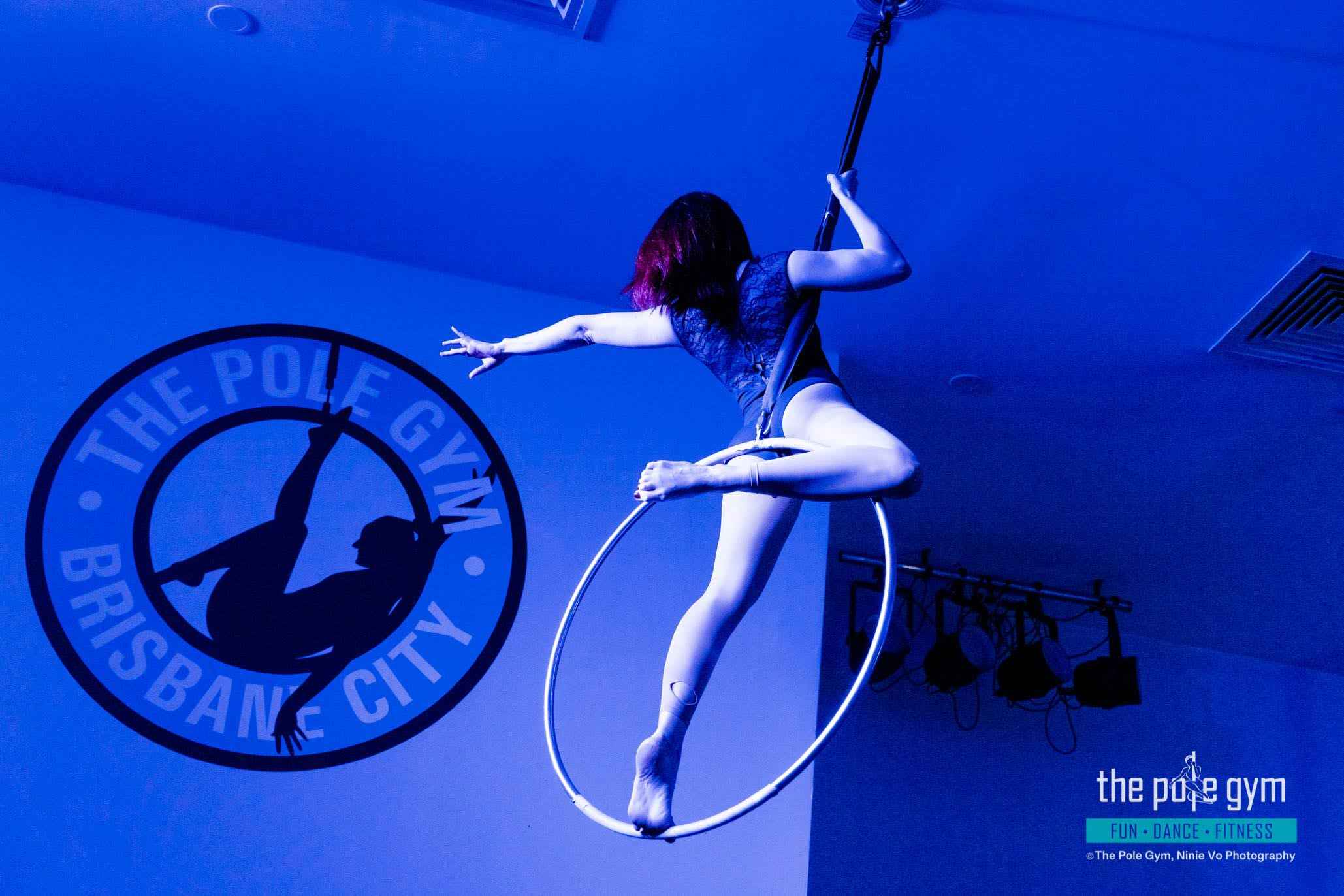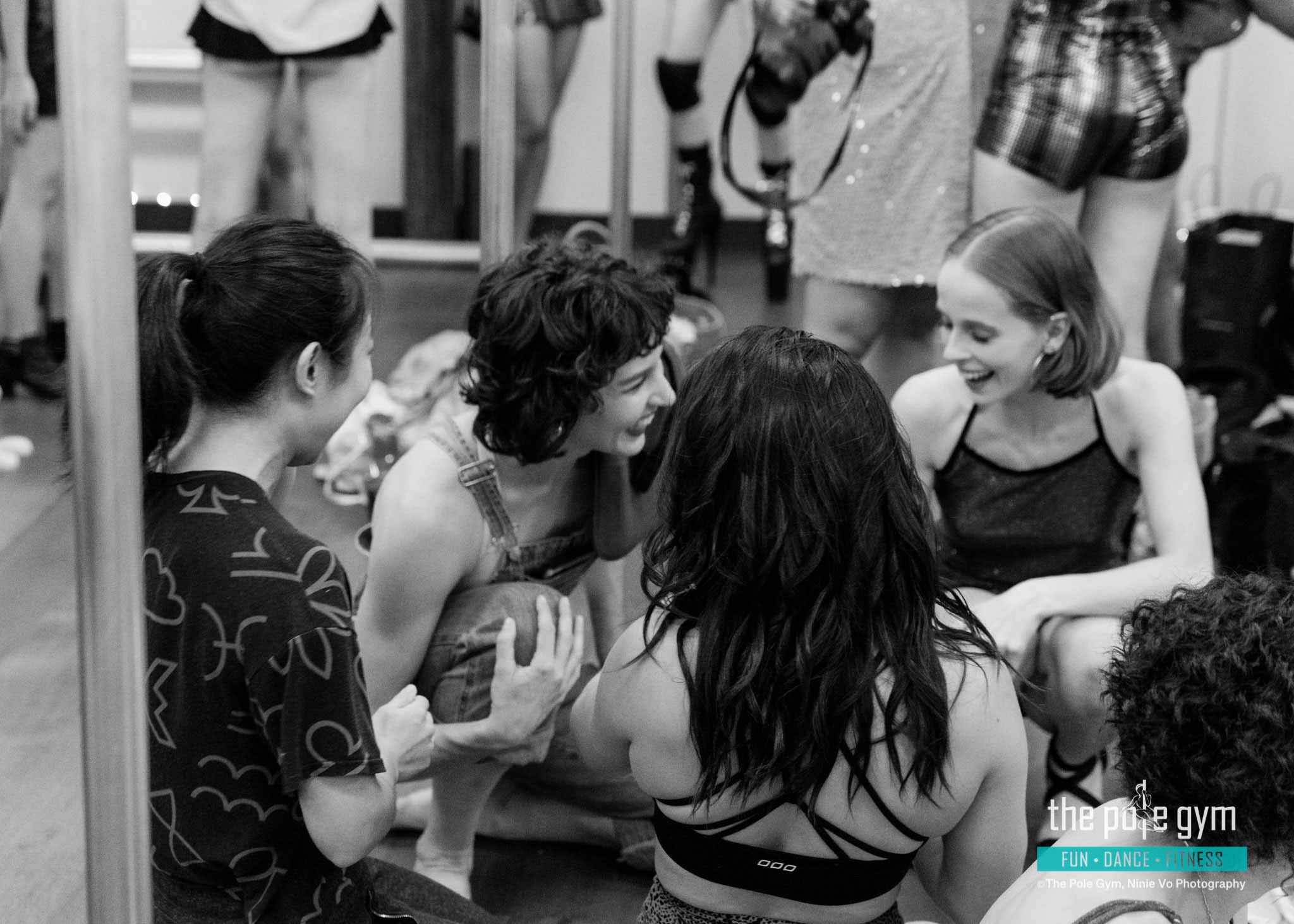 At the heart of The Pole Gym is the core belief that pole dancing and aerials should be a joyous and empowering experience for everyone, regardless of their fitness level or background. We embody a culture of inclusion, support, and most importantly, fun! Our classes are open to anyone over the age of 18 (16 with parental consent) regardless of gender!
The Pole Gym proudly celebrates all different styles of pole dance, and we have done since our studio was first established in April 2010. Our pole curriculum has been carefully developed to showcase as many different styles of pole dance as possible while remaining open to new and emerging styles too.
We are also immensely proud of our aerials program, offering classes in Lyra, Tissu and Rope! Aerials are beautiful and athletic apparatus. Get fit and learn to fly in our aerial classes as you become your strongest, most confident and creative self!
A common misconception is that you must already be strong, flexible or coordinated to start pole or aerial classes. We have tailored our programs to cater to absolute beginners, ensuring a welcoming and non-intimidating entry point. Our curriculum is structured and progressive with a focus on building strength and fitness gradually in a positive and safe learning environment.
We believe strongly in the power of performance as a means of building self-confidence and self-expression. We are proud to provide our students with regular opportunities to perform in front of a live audience, on stage with the bright lights while in a safe and supportive environment at our studio performance nights.
We take immense pride in the vibrant and close-knit community that has flourished at The Pole Gym. Our students find a home away from home and have formed many lasting friendships and bonds within our studio walls.
At The Pole Gym we are fun, creative and a little bit quirky! We look forward to welcoming you to our studio family!
Our History
The Pole Gym Brisbane City was established in April 2010.  At the time, many pole studios and competitions were focusing on only one or limited styles of pole. Some were focused on the 'sport' style of pole and distanced themselves entirely from high heels or anything resembling sensual movement. Others were totally devoted to the sexy style of pole dance.  Others still focused on exploring 'artistic' pole styles such as contemporary or theatre.
At The Pole Gym, we deliberately tried to unite and celebrate as many styles of pole as possible! We proudly fostered a culture of inclusion, support and fun where all types of pole – and people – are welcome!
Several pole studio owners took the leap to create The Pole Gym brand originally. At one point The Pole Gym had 5 studios! Over time, studios were sold or re-branded as the owners moved onto new life chapters. The last of the original studio owners to move on was The Pole Gym director and The Pole Gym Brisbane City studio owner, Amy Pearce.
When Amy decided it was time to search for a new owner, she luckily found the best person in the world to buy it, nurture it and improve it. Ruth Grant, who was a head instructor at the time, took the reins in 2019. Along with her partner Darren, Ruth has steered The Pole Gym through the turbulent times of the Covid-19 pandemic, moved the studio to a newer, bigger location and truly made it her own without ever compromising the values and vision that were established in 2010.
The Pole Gym Brisbane City thrives because of its wonderful community of students, amazing staff and support networks. The foundations of The Pole Gym brand remain strong because of the wonderfully strong women that have created it, owned the studios that operated under it, nurtured it and improved it.  All for the love of fun, dance and fitness.